Search Engine Optimisation Packages
From optimising your website, implementing an SEO strategy, creating your backlink worthy content and keeping your customers informed, Byter is your digital marketing team, focused on making you a success.
SEO Package
Over 90% of users browsing on Google only engage and click through to websites listed on the 1st page and over half of that traffic routes through the top few listings on page 1 so it really does make sense to seek a professional agency to guide you through the process of getting found online.
Our SEO Package will enable you to just focus on your business. We set up everything for your business and get you reaching more customers and converting more leads.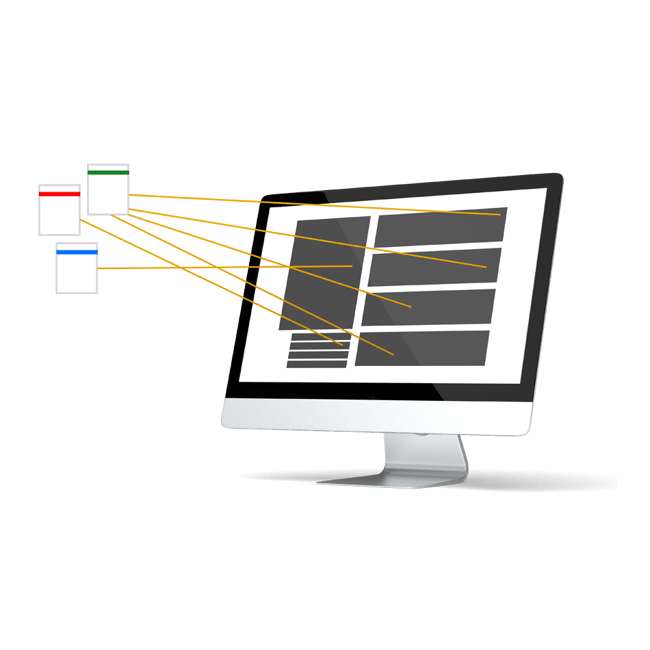 Increase Ranking
Get found for the searches which relate to your products and services. The key element of any successful SEO campaign is ranking.
Increase Website Traffic
Drive more prospective business through the website with an audience searching directly for what you have to offer.
Increase Conversions
Enquiries and Sales as with any form of marketing are the main performance measure. ROI is key for sustained success.
Full SEO Website Audit
We conduct audits on a variety of websites. This can set a solid foundation for an upcoming campaign, or generate new ideas and strategies for an existing campaign.
On-Page SEO
On-page SEO (also called on-site SEO) is the practice of optimizing web pages to rank higher in search engines. It includes optimizations to visible content and the HTML source code. Why is On-Page SEO important? Google looks at your page's content to determine whether it's a relevant result for the search query
Local SEO
We connect your business with users in close proximity to you, at the exact moment they're actively seeking your services. We optimise a website to be found in local search results.
Backlink Building
Do you want to boost the number of backlinks for your website? Backlinks play an important role in improving your search engine rankings. The more high-quality backlinks to your website you can get, the stronger your chance of ranking higher. We create strategic plans to get you those high quality backlinks.
Keyword Reaserch
Keyword research is the first step to creating an SEO campaign. It's the bread and butter of digital marketing and should be your number-one priority.
Technical SEO
Technical SEO works to optimise the technical elements of your website. These technical elements include site speed, mobile friendliness, site structure. Technical SEO is the best place to start with your SEO efforts, as it works to ensure that your website is suitable for search engines to crawl and index.
Website Audit
Keyword Research
On-Page SEO
1 x SEO Blog
Website Audit
Keyword Research
On-Page SEO
2 x SEO Blogs
Backlink Building
Technical SEO
Website Audit
Keyword Research
On-Page SEO
4 x SEO Blogs
Backlink Building
Technical SEO
Local SEO
Content Marketing
Price: £400 per month
6 Month Minimum Term Required
Price: £750 per month
6 Month Minimum Term Required
Price: £1,500 per month
6 Month Minimum Term Required
Fill in the form to make an enquiry.